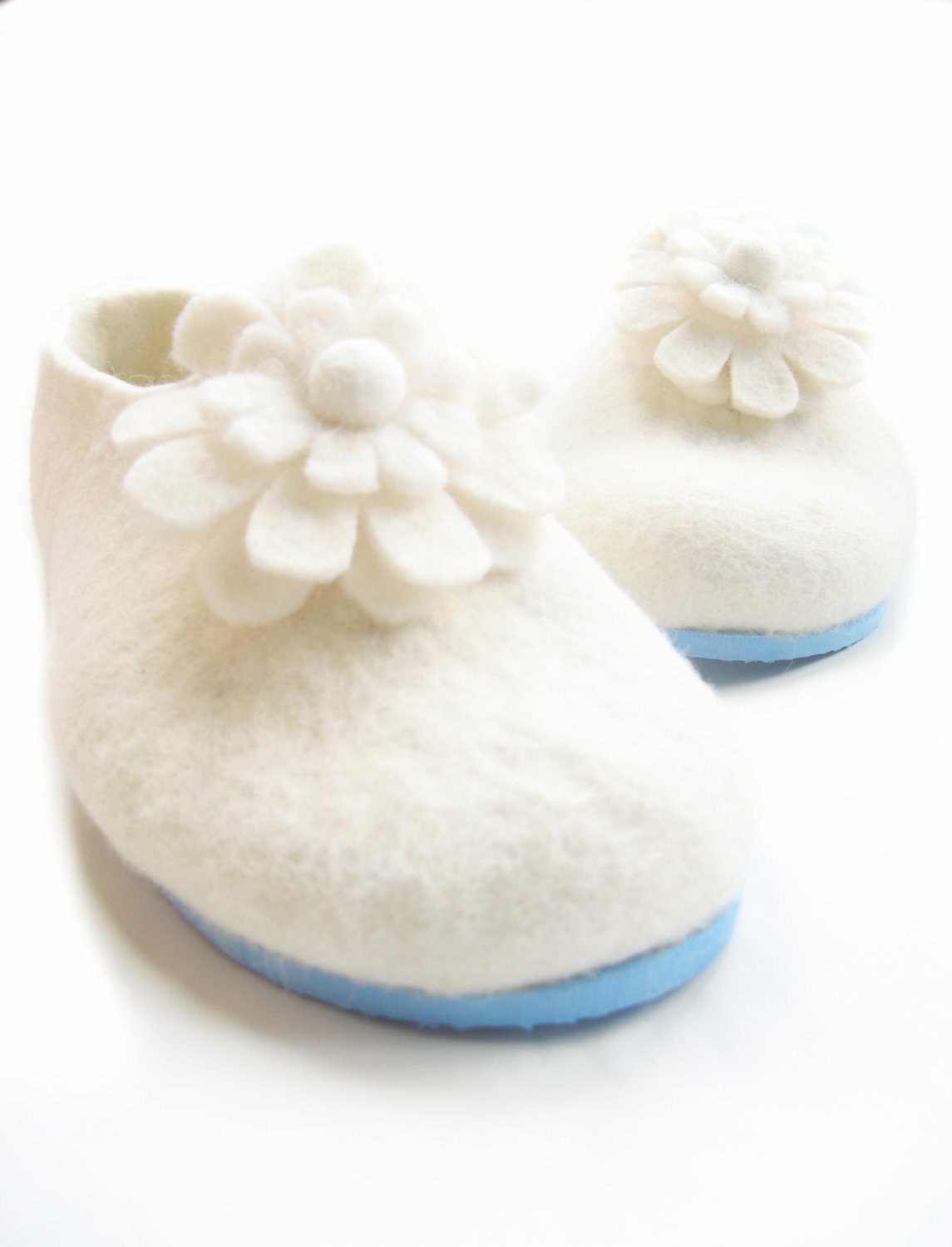 So Pure White, Simple and Natural White Color Felted Wool Slipper Flat Shoes with the fixed Sky Blue color Sole Rubber Non Slip Waterproof. With handmade felted wool Daisy. Made to order. Womens sizes.
Outdoors / Indoors.
Many thanks to Rebecca, for combination of the colors :)
◇ High Back. So they won't slip off when walking and will warm your heel pleasantly. (can...
Click Here to Visit My Etsy Shop!