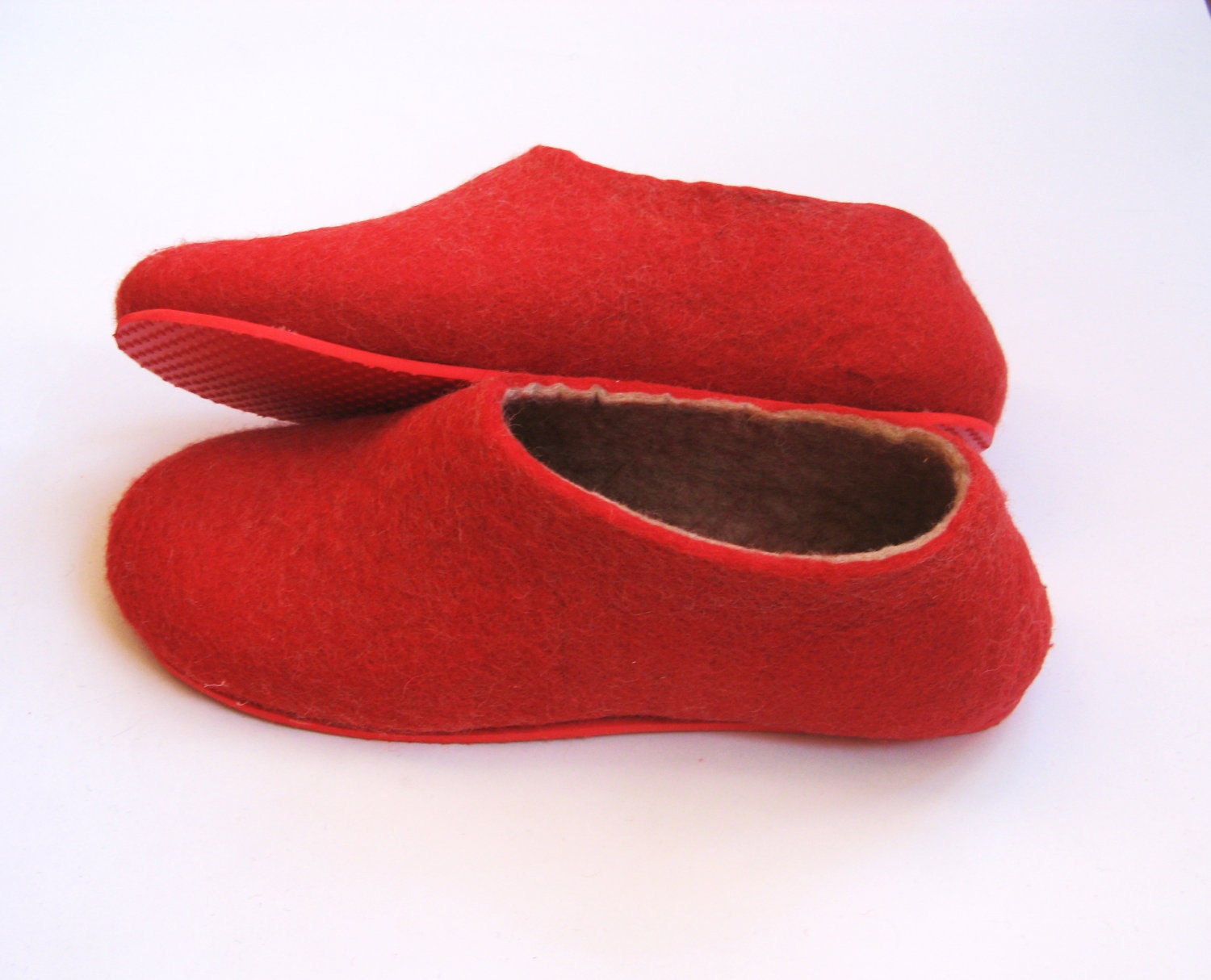 Solid Shape Standing and Tightly Felted Wool Felted Slippers in Red with Red Outsole from natural Rubber. Waterproof Sole. Hand Felted Loafers Flat shoes in Lucky Dragon Red Mother's Day. With Rubber Red color Non Slip Sole. High Ankle, Round Toe, Soft natural wool. Custom made. Minimalistic simple style. Women's sizes. International Fast shipping.
Natural rubber soles are added to make Felte...
Click Here to Visit My Etsy Shop!