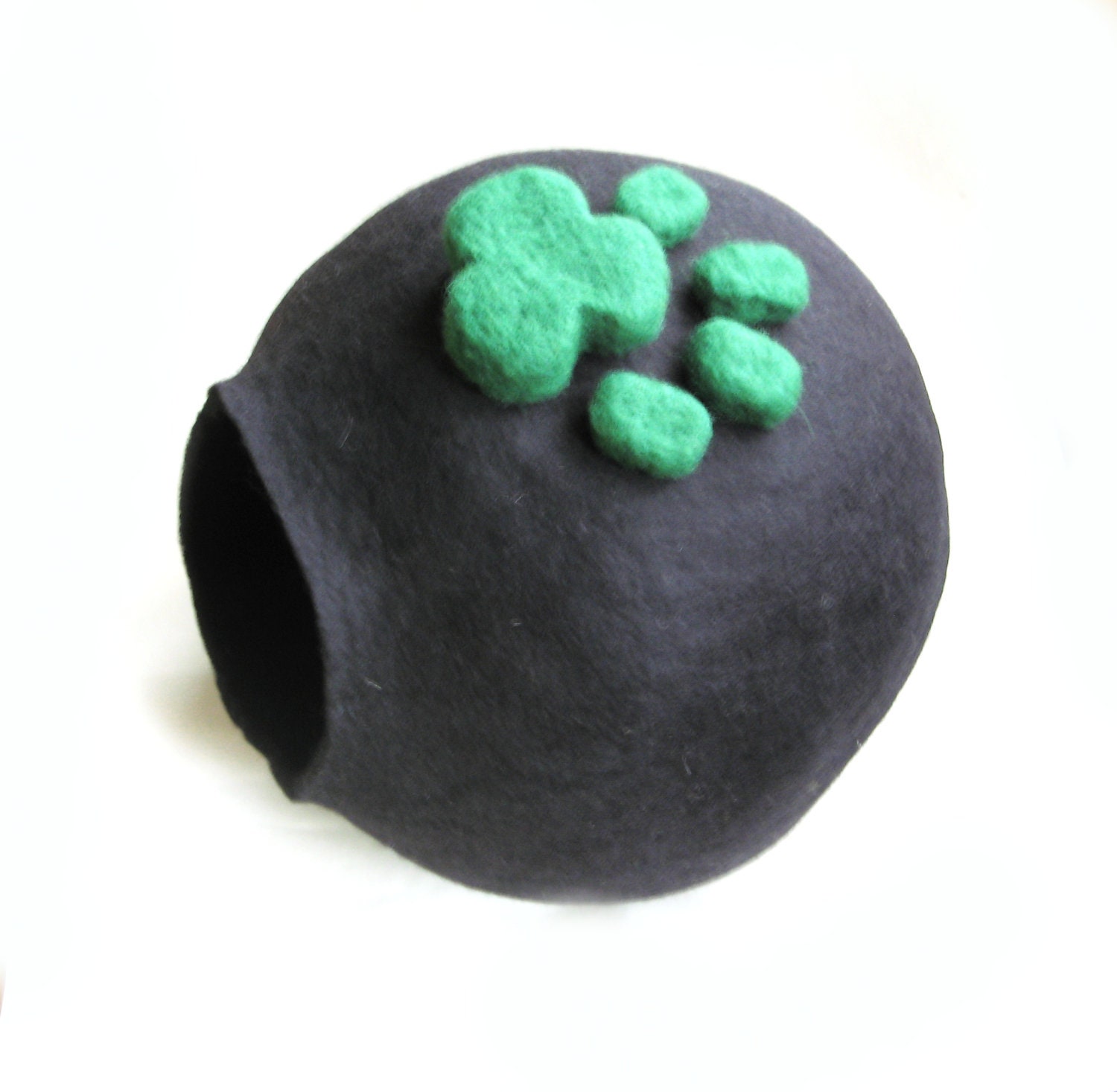 Large size. Warm and practical Christmas gift for your Cat. Pet gift. Black and Green Minimal Contemporary Looking Handmade Cocoon Felted wool House with needle felted wool cat paw 3D for your Modern Cat. Excellent Protection from the Cold for the Cats as Sphinx or Cornish Rex.
It's your pet's personal space, designed to fit his or her individual needs and ensures privacy.
CUSTOM COLOR...
Click Here to Visit My Etsy Shop!